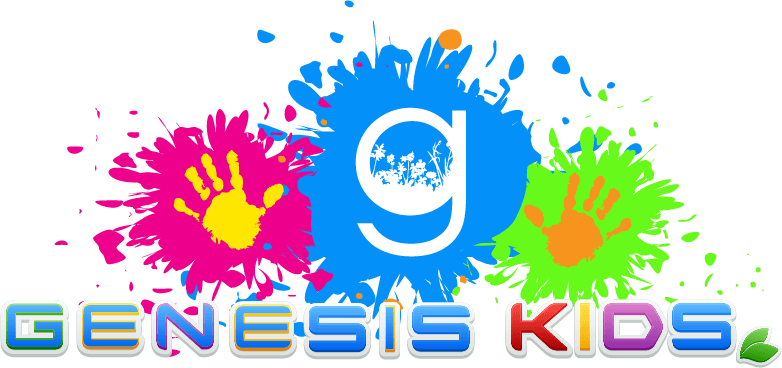 equipping families to live life the way god intended
Below you will find resources to help you during this time with your child/children. There will be weekly video devotionals, Sunday services, and downloadable content for you to use in your home. We highly encourage you to take this time and maximize the opportunity to grow and guide your home closer to God.
For any questions or for more info please email us at the link down below on this page.
GENESIS KIDS Sunday Service - June 20th
Weekly Downloads for Home
The MEMORY VERSE CARDS are designed to sit on the table all month long. These give families easy access to this month's memory verse as well as questions to ask each week and hand motions to the Bible verse.
Our WEEKLY CONVERSATION GUIDES are designed to help you keep the conversations going at home throughout the week. We encourage you to use these to help your kids apply what they have learned during this week's Kids Service.
Our GOD TIME CARDS are filled with encouraging activities to help our elementary kids stay in God's word throughout the week.
Families, here you will find teaching videos for our Treasure Island (18 months - 3 years), Launch Pad (4yrs - K5) and The Big Show (elementary) groups. We also have extra downloadable activities for you and your kids (all ages) to enjoy this week that go along with this week's videos. Click on the "Parent Cue Guides" buttons below.
GENESIS KIDS
Genesis we absolutely love kids and we love to get them excited about Church, God, and the Bible! They matter to us because they matter to Jesus and it's our desire to help them grab hold of all He intended them to be. We have 4 different environments for your child/children to experience on Sunday at Genesis.
THE BIG SHOW (1ST-5TH)is a fun, safe environment (1st-5th grade) where our goal is to pump kids up about church and teach them about Jesus in an engaging way. In this area, your child will experience games, skits, music, and multiple ways of discovering God's word in a large group, while also connecting with other kids of the same age and grade from adults who provide care in small group settings.
THE LAUNCH PAD (4-K5) is a place where your little ones are guaranteed to have an incredible experience. In our Nursery, Toddler, and Pre-school areas we want to give them something special but also allow you to rest knowing they are truly ok! To go along with a safe, clean atmosphere and loving volunteers, your child will experience music, story time, games and toys to capture their attention during their time with us. Our goal is to lay a basic biblical foundation for each child appropriate to their age and developmental stages. For moms with new born babies we encourage you to use our nursing room when needed to help you relax and know that we are attentive to your needs.
TREASURE ISLAND (18 months - 3) a created environment where your child has the opportunity to discover that God made them with a purpose and find the treasure hidden in His Word.
THE GARDEN (birth - 18 months) a place where your child will be safe, cared for, nurtured, prayed over and most of all loved as they spring into life in this big world.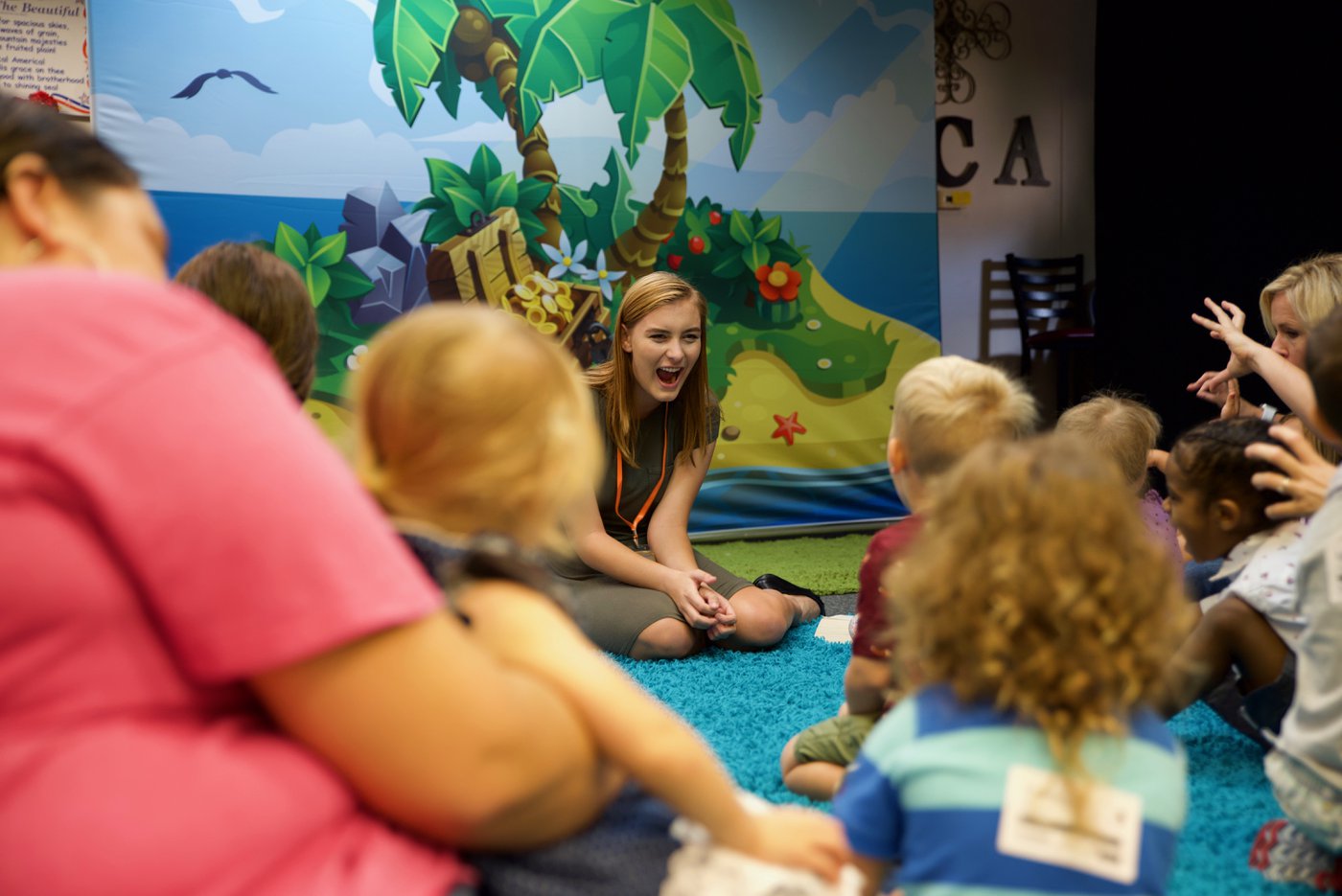 BIBLE BLAST
During each season at Genesis your child has the opportunity to be a part of a bible learning, scripture memorization program they will love! Click below for more information and how to register.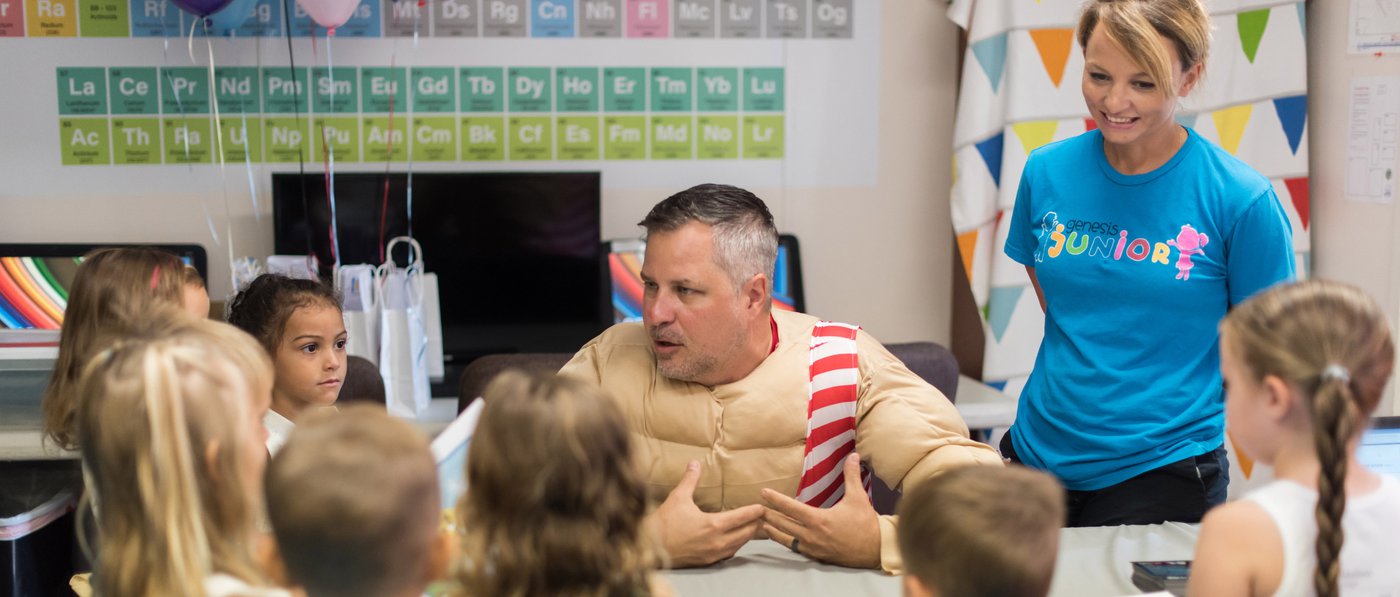 Your first visit
Here's what to expect when visiting Genesis Kids for the first time:
First, find the area marked for first-time families. There we will meet your family, check your child into our system, and then one of our volunteers will lead your child to their age-appropriate room.
Upon checking in for the first time, we will ask for the following personal information (NOTE: We value your privacy and will not share this information with anyone):
Parent/guardian name(s)
Child's name
Child's birthdate
Home address
Phone number
Any special instructions (allergies, special needs) for your children
How check-in works
Before Service: You can check-in your child at any available kiosk. After finding your child's name in the database, you and your child will be given matching name tags that are exclusive to your family and your visit. Your child will need to wear the name tag portion while you hold on to the matching tag.
After Service: After the service is complete, you will return to your child's room and show your tag in order for your child to be released back to you.
During Service: In the event that we need to contact you during the service, your child's identification code will appear on the screen. We ask that you exit the auditorium immediately and look for a staff member or volunteer who will direct you to your child's room.
Nursing Room
Genesis Church gladly offers childcare during service for infants, but we also have a Mother's Nursing Room that is available for your convenience. This room is reserved exclusively for moms with infants to enjoy watching the service in a more private and quiet environment.
Meet our Kids Pastor
Will Marmol joined the Genesis Church leadership team in 2017 as our Children's Pastor. Will served as a Youth Pastor at a church here in Orlando for over 5 years before joining our team. He loves people and loves to have fun while reaching kids and families with the love of Christ.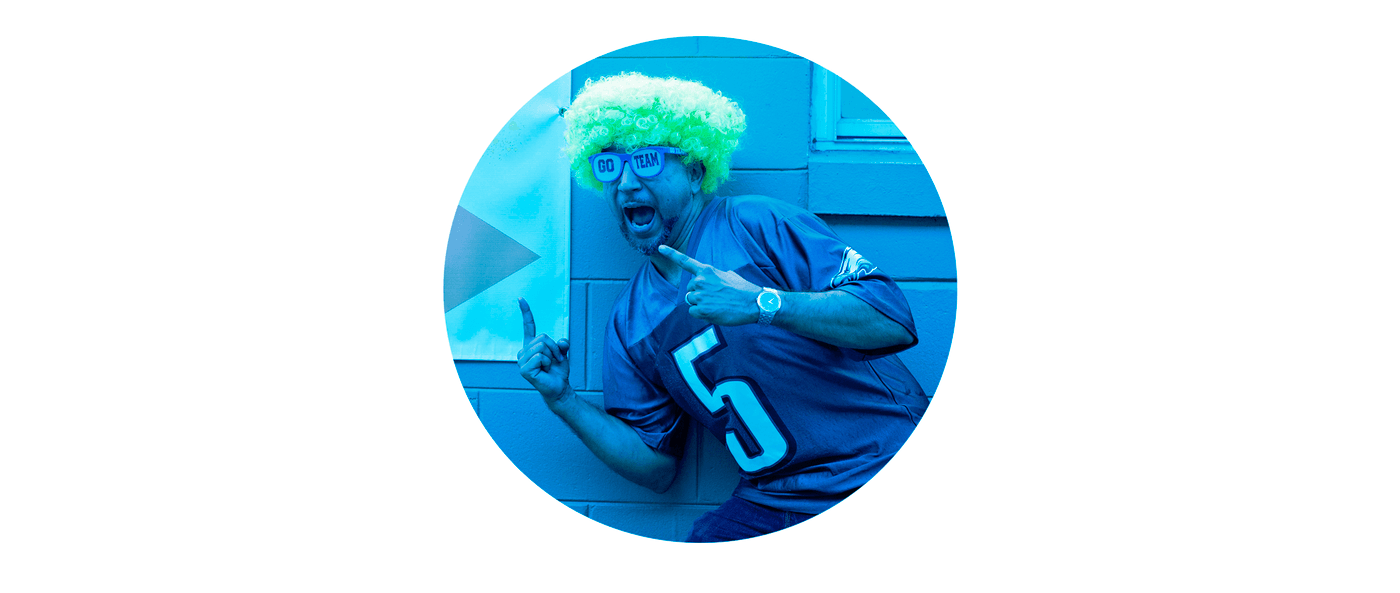 Got questions?
If you have further questions concerning our Genesis Kids experience or visiting Genesis Church with children, simply click the button below and get in touch with us!