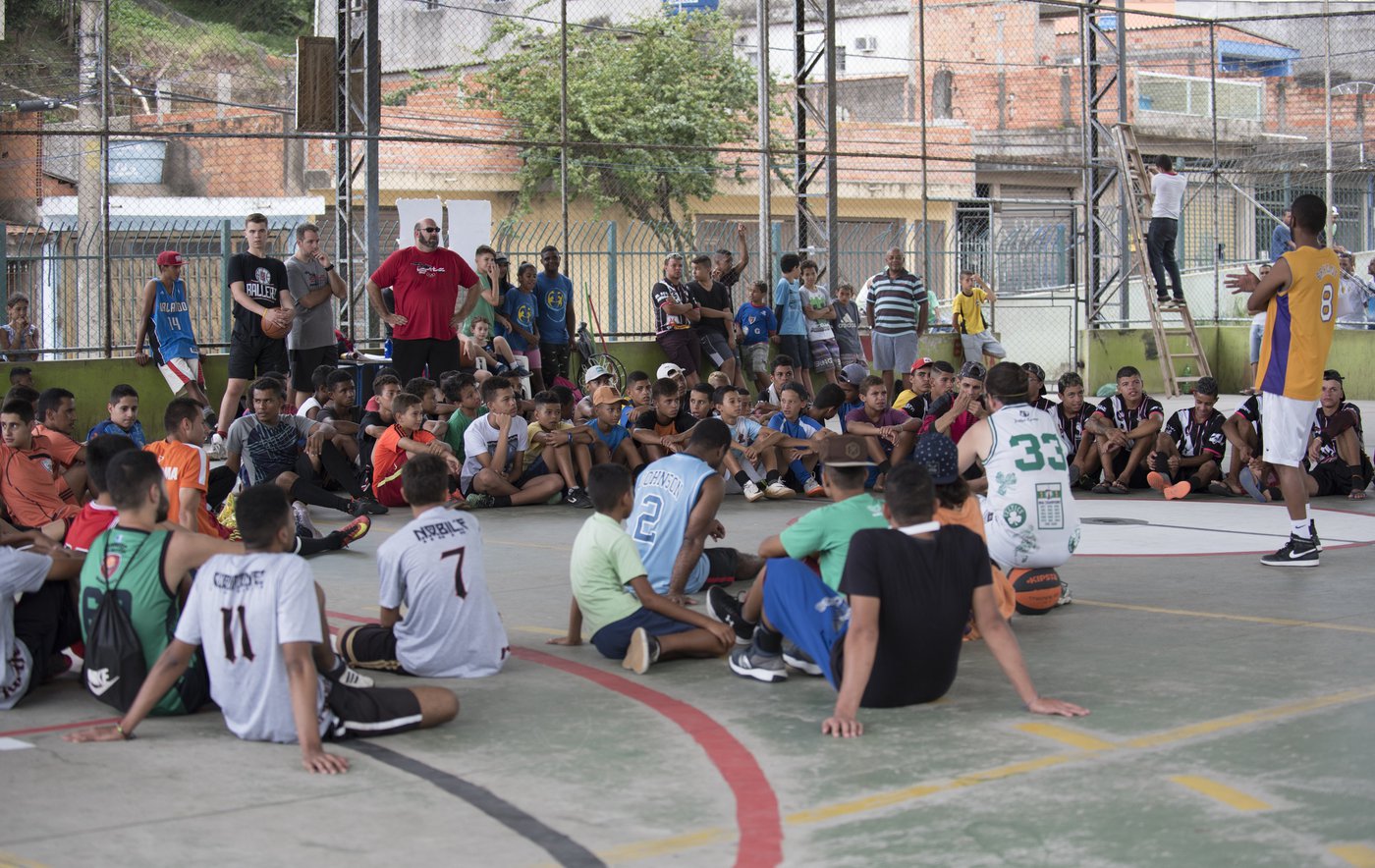 Brazil Trips 2020
Cost: $2,000 (included airfare, lodging, travel, meals and supplies)
June 10th - 16th
October 7th - 13th
To register go to our missions page or click the link on Straight Street Web Site HERE
For over 7 years Genesis has partnered with a church in the 7th largest city of the world, where over half the people live in extreme poverty. Partnering with Igreja Batista Parque das Flores and it's Pastor, Mozart Barbosa Alves, we have taken have taken 16 trips YTD, miraculously convinced 207 people to travel with us over the years and built 13 houses! During these 7 years, we have also paired Genesis Church with Straight Street so that both organizations could have a wider impact internationally and together became the main supporters of an annual sports and arts camp, bi-weekly capoeira/jujitsu classes, dance classes, regular food shares for over 400 people, we have resourced music courses, and created a college education fund for children in the community through our Brazilian partners Mangalo/ Ecolar and Igregia Baptista Parque das Flores.
Our efforts in Brazil have led us to join forces with Straight Street, a 501c3 non profit organization, to do more for the people in this beautiful place with strategic long term change. Genesis Church Brazil is our new initiative as we look to continue to partner with on-the-ground organizations like Mangalo Official who construct homes, offer job assistance and many other opportunities to better the lives of people and their living conditions in this community. Creating this initiative allows us to continue bringing aid, hope and change to the people we are called to reach here.
For more info about trips, financial contributions, or how you may be able to play a part, please email us!
To see what takes place on our trips we encourage you to watch the videos below.
ALL TOGETHER (Todos Juntos) we can do so much more!