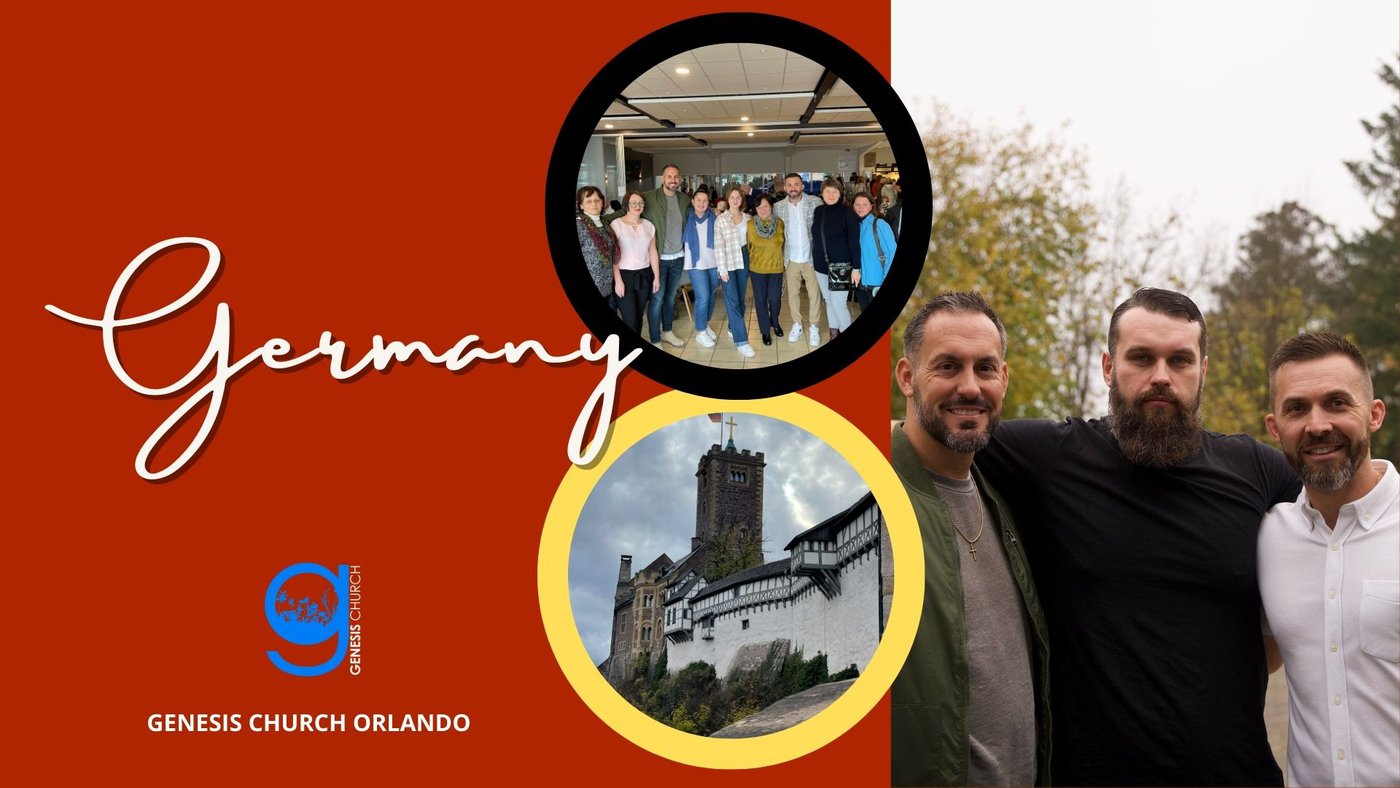 OUR STRATEGIC MISSION PLAN
In 2019 Genesis Church began a strategic partnership with Pastor Johannes Justus and his church in Buchholz, Germany. Since that time we have begun a network with local churches and have begun to train and equip Pastors from all over Germany. We have also began to strategize on coming opportunities to start brand new churches to reach people with the gospel of Jesus throughout the country. Our goal is to continue to build a bridge from Germany to Genesis Church to train and equip Pastors and leaders to help the people of Germany rethink life the way God intended.
Dates: September 20 - 27, 2023
Cost: PLANE FARE + $400 (approximately $1500 total)
REGISTRATION IS NOW OPEN!
If you have questions please email [email protected]
Please register for this trip by filling out the form below.