We don't GIVE to a Church we GIVE through a Church!
Here at Genesis we are partnered with local and global opportunities to make Jesus known. As a portable church, renting from a school we have financial commitments. However, we seek to use as much of our financial resources as possible to expand the Kingdom of God and make a difference for Jesus in this world.
There are 3 ways to give at Genesis! You can give in person at one of our services, you can give by mail, online or by those who attend Genesis can use their mobile church center app account.
To give by mail:
Genesis Church
422 S. Alafaya Trail
Unit 25
Orlando, FL 32828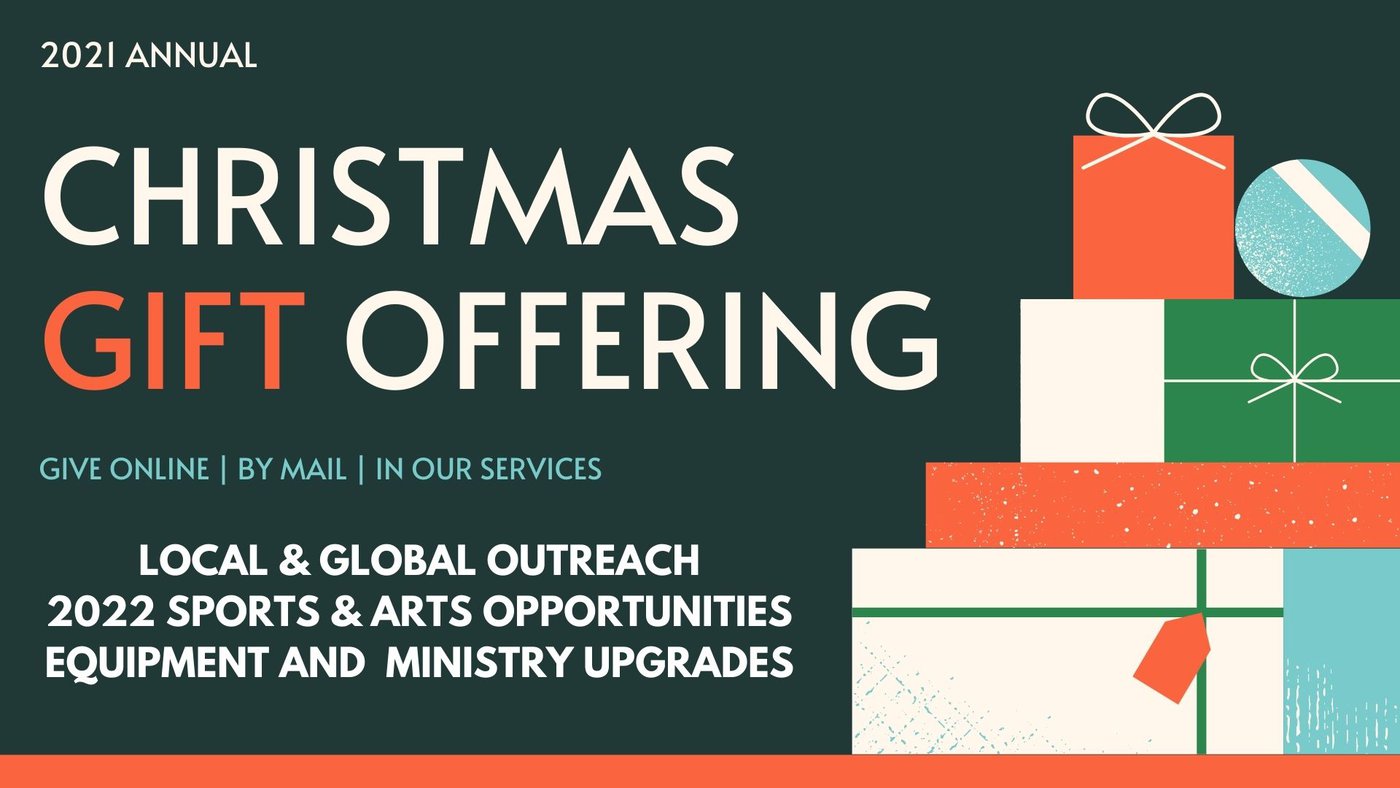 Our annual Christmas is a time to give above and beyond our normal giving to make a bigger difference and to accomplish things our normal budget doesn't allow for.
2022 is just over the horizon and we have visions, dreams, and a strategy to see our community, city, and world changed for Jesus in new ways. The Gift Offering can help us accomplish this and more! With the opportunity to expand our sports & arts outreach to kids and families in our city, to partner with local and global partners for impact and worldwide missions opportunities, to add key staff, and to simply help local families in need this holiday season at home. We are asking you to dream big with us! It's our prayer and desire here at Genesis that we would "out-give" any offering we have given in the past to help us reach our goal of $40,000 for this Christmas.
Our Gift offering will begin on Sunday, December 5th and continue till December 31st. All giving is tax deductible if received by the end date given for your 2021 giving records. The Gift Offering is a great place for businesses looking to give an end of year contribution as well! What better way than to make sure your end of the year gift is making an eternal difference in this world?
You may give to the Gift Offering as a one time gift or multiple times throughout the month.
You may give on Sunday at Genesis, online through our website (genesischurchorlando.com), through your Genesis Church Center App, or by mail.
Giving online just select the drop down in the menu and click "gift offering".
Genesis Church Orlando
422 S. Alafaya Trail Unit 25,
Orlando, FL 32828