We don't GIVE to a Church we GIVE through a Church!
Here at Genesis we are partnered with local and global opportunities to make Jesus known. As a portable church, renting from a school we have financial commitments. However, we seek to use as much of our financial resources as possible to expand the Kingdom of God and make a difference for Jesus in this world.
There are 3 ways to give at Genesis! You can give in person at one of our services, you can give by mail, online or by those who attend Genesis can use their mobile church center app account.
To give by mail:
Genesis Church
422 S. Alafaya Trail
Unit 25
Orlando, FL 32828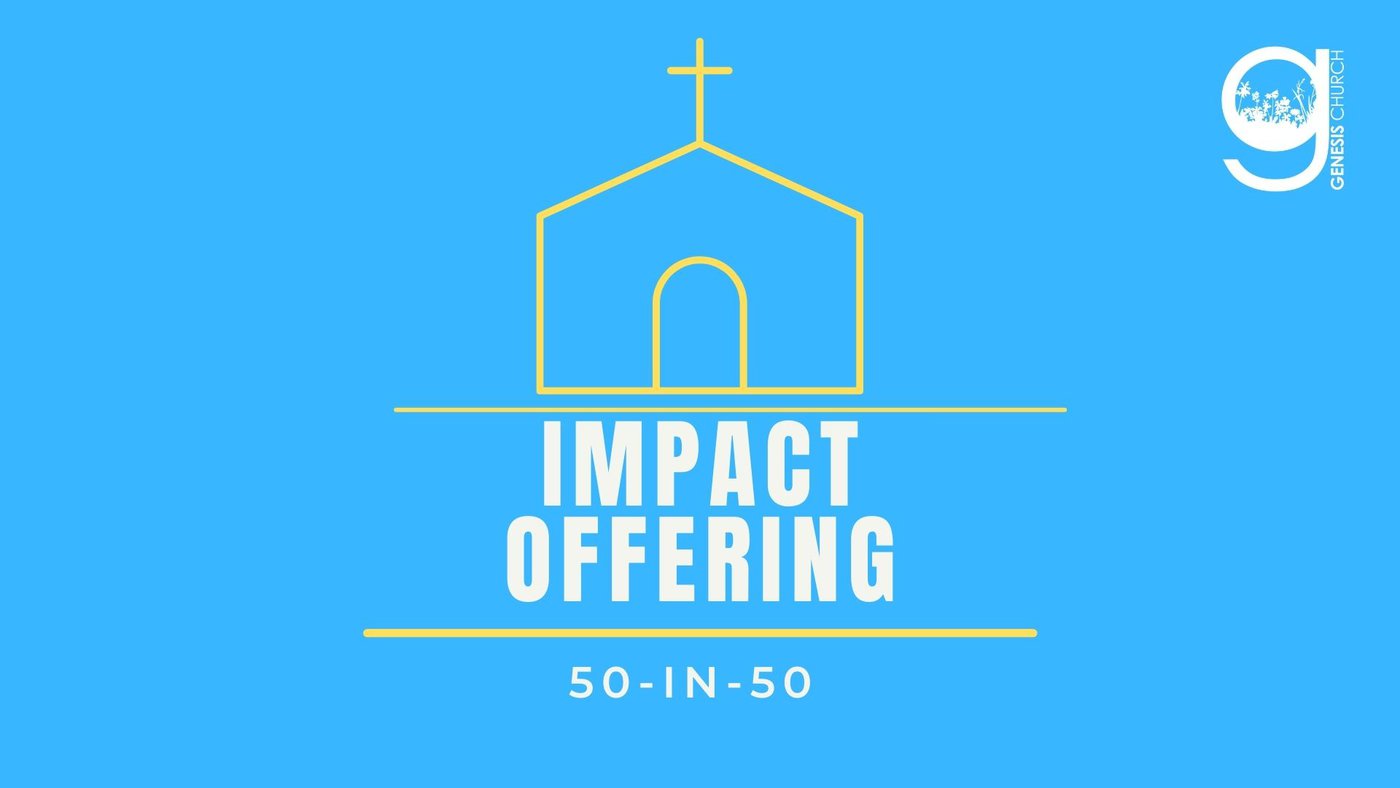 Over the next 50 days we are challenging everyone to help us raise $50,000.00 to make a major impact in 3 keys areas of Genesis Church. To learn more details you can watch Sunday's Service "People who invest in God's Kingdom" on YouTube or Facebook.
What is the IMPACT OFFERING about?
(Home Makeover) Help us turn a house into a home for a mom and her four children who are part of our Genesis Family. This process will include construction, equipment, landscaping, supplies and more.
(Genesis Ministry Center) This is the first time as a portable church we have acquired weekly space to use in this capacity. It will allow for training, weekly staff work, leadership development, counseling, audio and video production, group life, and more.
(Student Pastor) The leadership of Genesis are beginning the process of seeking to hire a future Student Pastor to help us minister to our current students, while also building a dynamic approach to reaching more students all over our city.
We want to make a major IMPACT in 2021 and your generosity can help make this all possible!