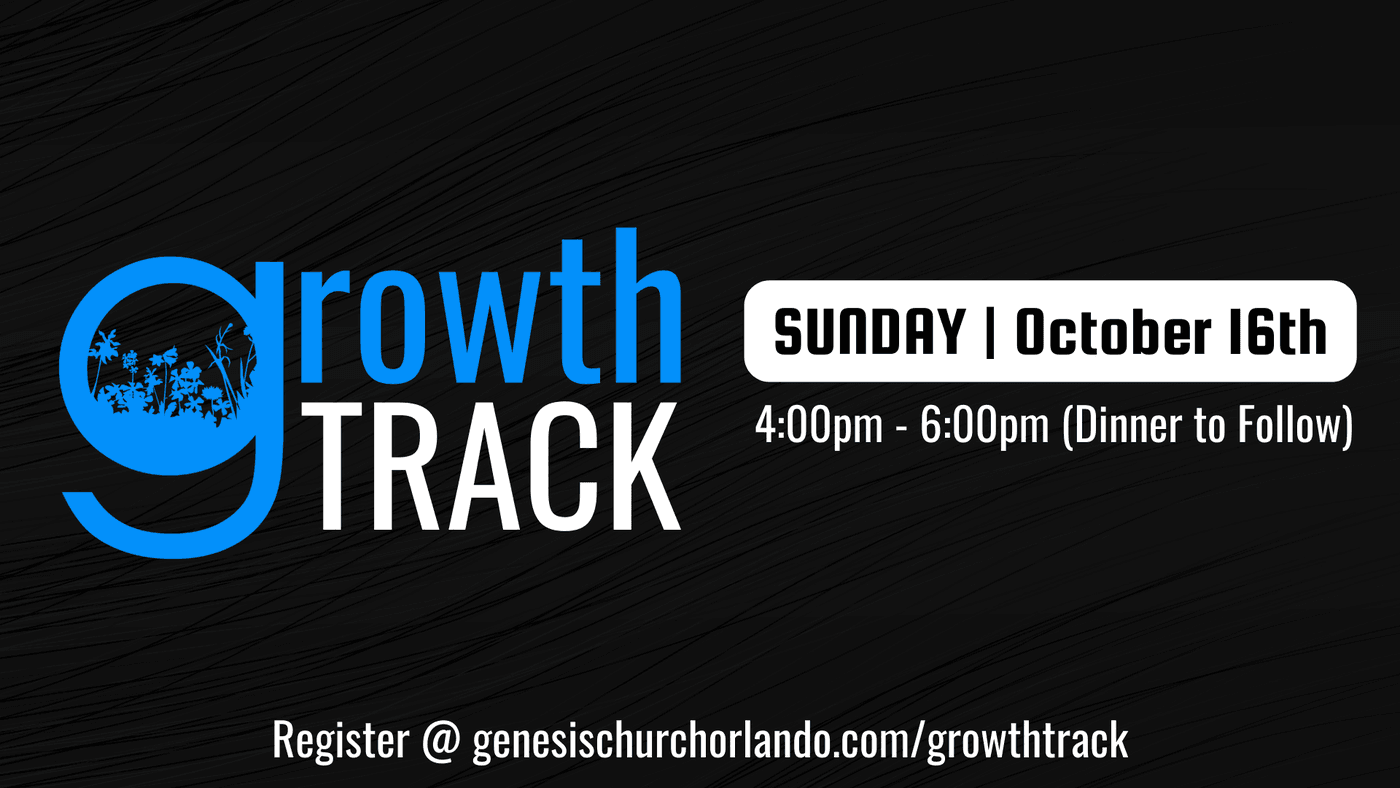 GROWTH TRACK: A DISCIPLESHIP|MEMBERSHIP COURSE
GROWTH TRACK
If you would like to find out more about Genesis Church and how to get involved, the Growth Track is the best place to start. The Growth Track is designed to help you learn about who Genesis Church is, the purpose God has for your life, and how to get involved at Genesis. Free food and childcare provided!
WHO IS GENESIS CHURCH?
During this class, you will hear the story and vision of Genesis Church, discover what it means to become a member, and learn the DNA behind everything we do.
WHY AM I HERE?
During this hour you will learn how to discover your unique personality, your spiritual gifts, and how you can use those to make a difference. Our goal is to help you see how your design reveals your purpose in life.